Welcome to
The Creative Arts Center
of Cuernavaca, A.C.

The Creative Arts Center of Cuernavaca (CACC) is a non-profit cultural organization which supports and encourages the arts in Cuernavaca. Since its founding on January 3, 1973, CACC has produced and presented an extensive selection of artistic events such as art exhibits, musical presentations, dance, theater, film and poetry readings - geared to the pleasure and cultural stimulation of its diverse membership.
Events Scheduled so far for the year 2001 are as follows:




Wednesday April 4th
Board of Directors meeting
Sunday April 28th
Quetzalcoatl Play in English
May 13
Mothers Day Dinner
June
Childrens Art Fair at Jardin Borda
October 20 (Tentative)
Wine Tasting at Jardin Borda
November 24th
Gran Feria de las Artesanías
December
Christmas Cocktail Party
Click here to visit the Calendar for events in Cuernavaca
The Center is a voluntary organization where members give their time and talents to promote the arts, and on occasion have lent their homes and gardens for various artistic presentations. CACC truly is a "do it yourself" organization, which succeeds because of its volunteers.
The annual cost of membership in the CACC is extremely reasonable, and members benefit from reduced admission charges to all the events during the course of a year, as well as special parties for "members only". Annual dues are $150 m.n. for a couple and $75 m.n. for an individual.
In addition, members receive CACC';s invaluable monthly newsletter (in English and Spanish) which brings everyone up to date on the community's cultural events. Members also have the opportunity to work in almost any artistic discipline or in administrative and support functions.
Those who would like to join CACC will be most welcome to do so at any of our upcoming events. Or, for more information, please contact our president, Yolanda Mendizabal at 316-6688

2001 Board of Directors
Centro de Arts Creativas, A.C.
Acacias No. 190, Lomas de Cuernavaca Cuernavaca, Mor. 62581
Newsletters
We are just getting started with the online newsletters but we have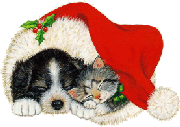 Some pictures and info on the
Gran Feria de las Artesanías
and some more Pictures and info on the
Members Christmas Party
and some more Pictures and info on the
Childrens Art Fair
Here is some info on these coming events
Business Section
We now have an online Business Section. These local business men help support the Creative Arts with their advertisements. Please take the time to browse through them and patronize them if you can.
Click here to Visit the Business Section
Links
| | |
| --- | --- |
| Culture Institute | Nice site about the state... Slow and in Spanish |
| EagleKnights | Great all round site about Cuernavaca |
| Cuernavaca | Kind of a mirror image of Eagle Knights slightly different |
| Newcomers | Social Club in Cuernavaca |
| | Very nice site about Cuernavaca |
| | This is the "NEW" official state site |
E Mail